We offer training solutions aimed at all levels of staff who come into contact with customers, whether face to face, on the phone, through email, social media or live chat.
We enjoy working with companies and organisations of all sizes, whether you have a staff of two or two thousand.
The key to our bespoke solutions is spending time with you to understand your environment, your customers , your values and objectives. This training needs analysis is valuable as we can then take real scenarios and use these within our sessions, as well as meeting some of the people who will be attending the courses. This is usually done face to face within the business, however in the current climate this is done remotely.
We then develop the training content off site, including your values and before agreeing the content
Take a look at our model for bespoke training solutions: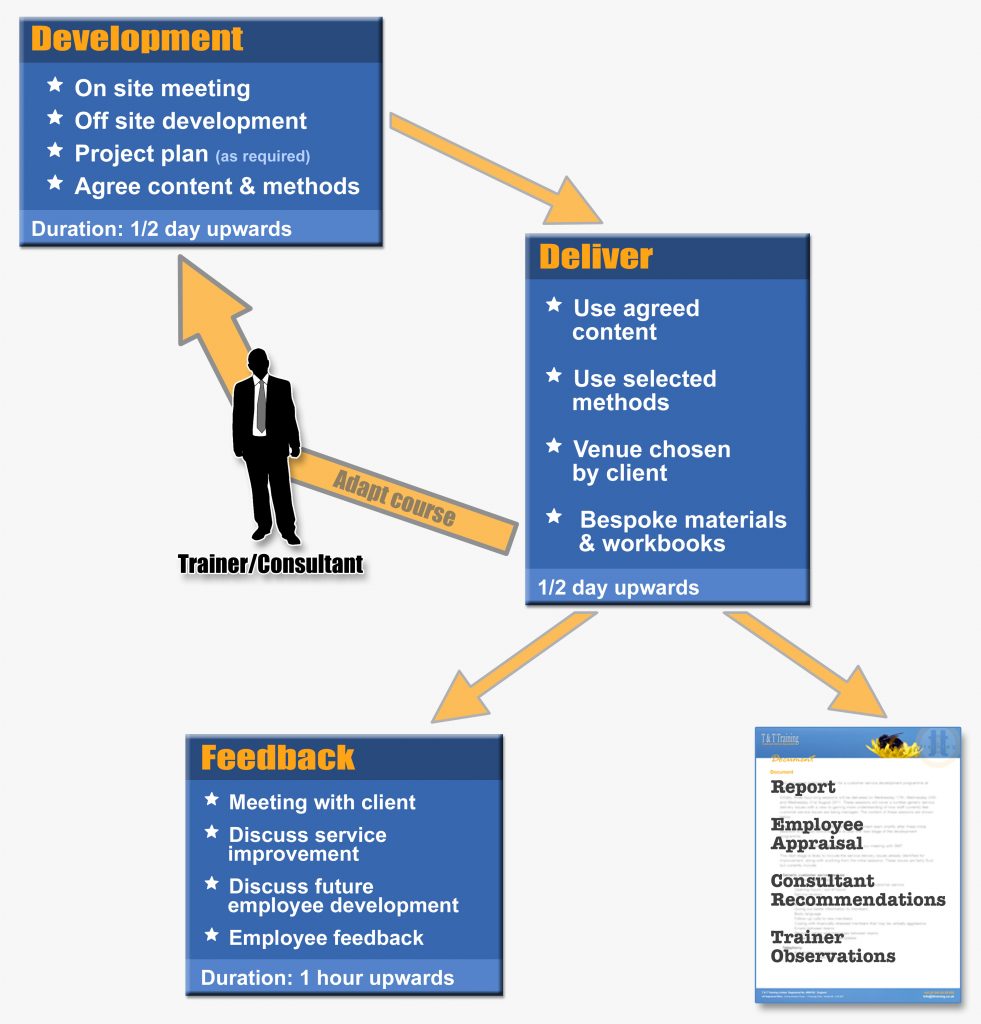 We can be involved with any size of development project, from delivering a bespoke one day course to offering a long term training programme which may include:
delivery of micro training sessions at regular intervals
development of individual coaching sessions
refresher training
ongoing consultancy
identifying and developing customer champions
We view training as a continuous development process and also offer free after training support for all bespoke training programmes.
Our range of core programmes can be used as a base for a training project if appropriate. We can help staff develop customer contact skills, supervisory skills and call handling skills as well as offering consultancy around improving customer experiences and use of CRM systems.
We also offer a cost effective solution for the ongoing use of our training materials within your organisation. Our bespoke training courses may now be delivered in house under license, following successful completion of our training skills course. Please contact us for further information.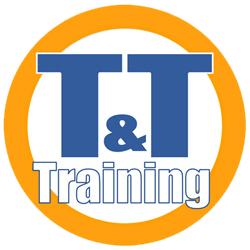 Your money, helping us to eat again